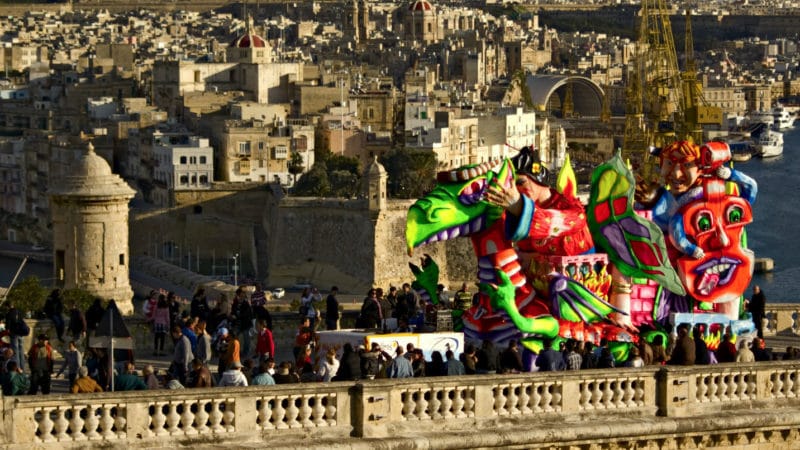 The Carnival in Malta is a tradition of 6 centuries (dating back to the Knights of St John's occupancy of the islands) and it is the most colourful event of the year.  In this colourful event, the people wear bright costumes, make great parades of coloured floats and music bands along the historic streets. This creates a joyful atmosphere of freedom feelings and genuine happiness.
This slideshow requires JavaScript.
Valletta is the heart of festivities, but you can enjoy the Carnival all over the island, as the towns and villages across the Island have their own version of festivities. The Carnival begins in the morning in the streets and continues also into the late night in Paceville, the Malta's best nightlife spot, in its streets, clubs and bars.
Besides the island of Malta, you can also enjoy the Carnival in Nadur, island of Gozo, where the party-goers organise festivities of their own, making a big street party.
The official celebrations will take place between the 28th February and 5th March 2019, when it is going to happening the event Il-Karnival ta' Malta.
For more details about the coming events, check out the information below.
Il-Karnival ta' Malta

https://www.karnivaltamalta.org/
https://www.facebook.com/karnivaltamalta/
Nadur Carnival 2019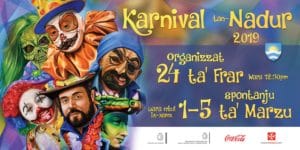 https://www.facebook.com/events/349671265868446/
Carnival Kids Party at the Aquarium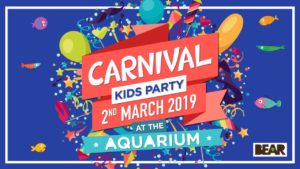 https://www.facebook.com/events/286467468637659/
Saturday, 2 March 2019 from 09:00-12:30
Malta National Aquarium Triq It-Trunciera, SPB 1500 Bugibba
Kids' Carnival at SmartCity

https://www.facebook.com/events/390505534845271/
Saturday, 2 March 2019 from 11:00-15:00
SmartCity Malta SCM1001, Ricasoli, Malta, Kalkara
Images Copyright: ViewingMalta
Brazilian Carnival Parties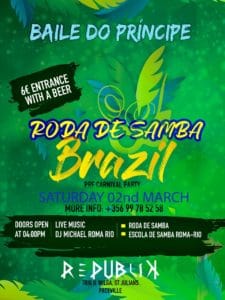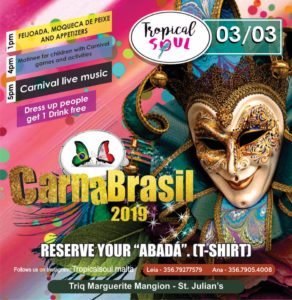 We hope you can come enjoy the carnival with us!
For accommodations, check our available apartments as the Fleur – Sunny self catering holiday 3 bedroom apartment – Sliema
You will always be able to find the perfect holiday apartment for your next vacation in Malta with us!
Images Copyright: ViewingMalta