TripAdvisor awards GetawaysMalta with 20 Certificates of Excellence!!! Book your holiday in Malta with confidence. Choose the Best Self-Catering Holiday apartments in Malta. Visit www.GetawaysMalta.com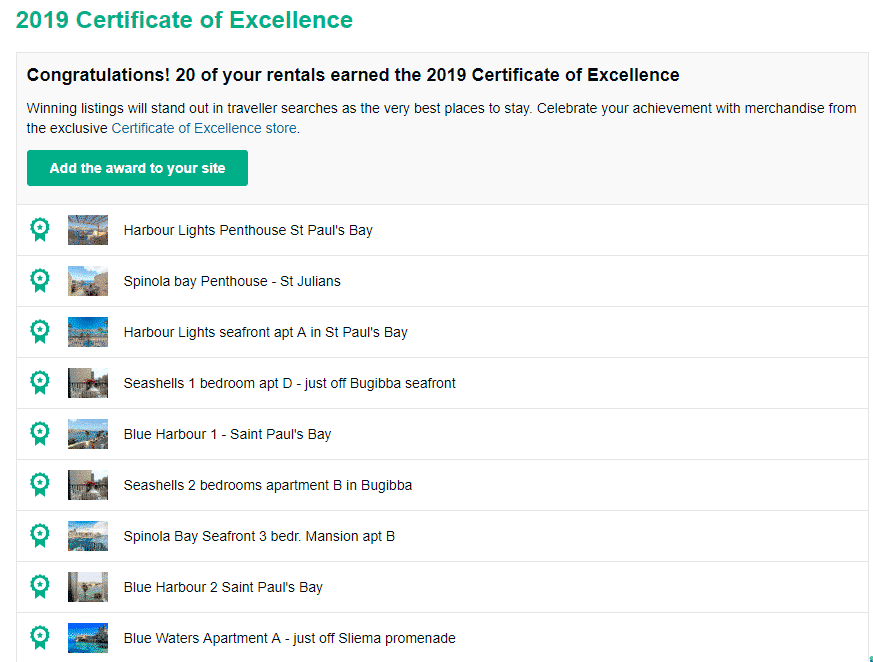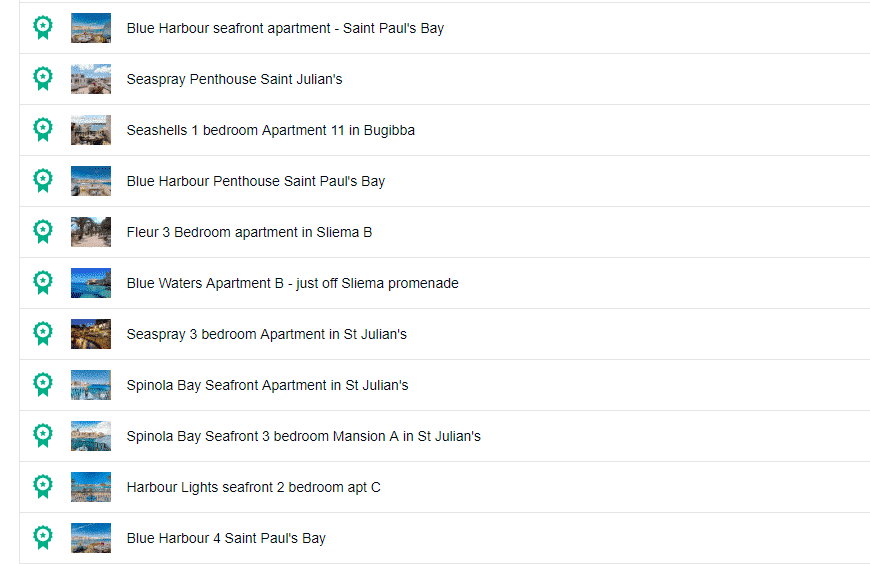 The requirements for obtaining the Certificate of Excellence include but not only, very high acceptance rates, low response time, high response rate, high number of bookings and at least 3 reviews (4 star plus) in the last few months. (during low season).
Thus we are very satisfied and happy of these results. These 20 Certificates covered nearly all Apartment Types and locations we offer. This means we are giving a good service and our guests are highly satisfied!
Those apartments that did not make it to reach the high requirements, had identical properties in the same buildings that have in fact obtained this prestigious certificate. Unfortunately these properties did not have enough reviews on TripAdvisor due to facts beyond our control. In fact, the review period was October 2018-April 2018. These uncelebrated properties were rented for long periods to snow-birds, or were not rented out due to the normal lower occupancy levels in the low season and / or undergoing the yearly big refurbishment.
We are thrilled with the results. This years average review rating for all our properties is 4.75 stars out of a maximum of 5 stars!
These results were not possible without the input of our hard working staff, whom we thank for the genuine interest they show in their work and constant drive to improve. We also must thank our esteemed guests who have enjoyed their stay in Malta. A special thank you also goes to our many repeat guests who keep returning to our apartments and our Malta.
We hope to keep improving and making sure all our guests enjoy a good accommodation but also get special memories of their holiday in our dear and beautiful Malta.
Neville and Ruth Galea
owners,
GetawaysMalta Holiday Accomodation