GetawaysMalta Holiday Accommodation – have reached 530+ Reviews on Airbnb! – book direct with confidence!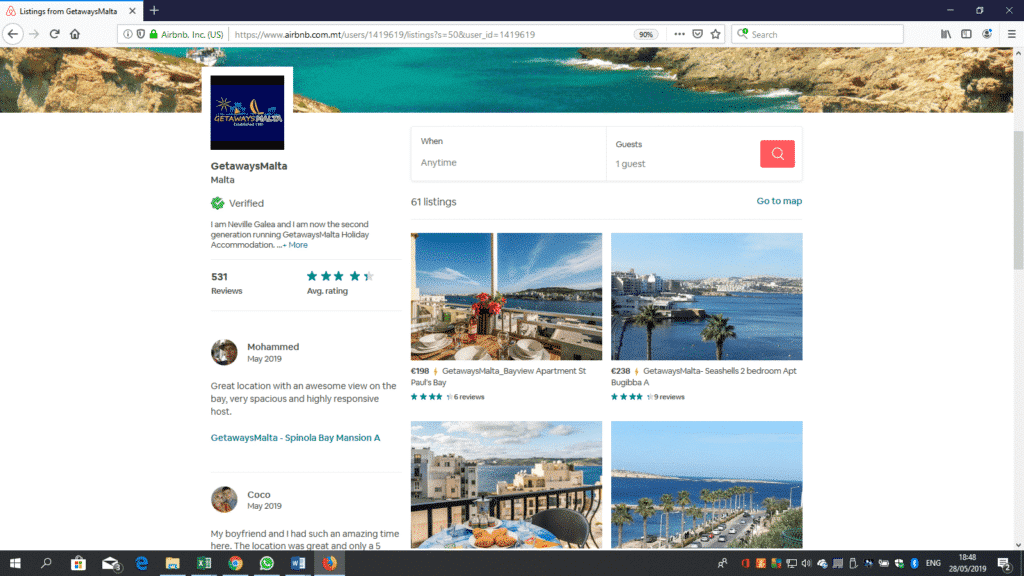 We at GetawaysMalta Holiday Accommodation have our Customer`s satisfaction at heart.
Thus we are so pleased to have reached the 500+ reviews mark on Airbnb. Actually we have to date 531 reviews on Airbnb with an average of 4.5 stars. For this we thank our past guests whom we have enjoyed hosting over the years. To view our reviews and score please click here. GetawaysMalta reviews on Airbnb
We are happy to be the top, self-catering property provider in Malta and proud to keep holding this position. For this reason we market all our apartments with our registered trademark name of GetawaysMalta. No other home owner or small agent markets their property in Malta with their trade name. All others use the apartment name only. We proudly give our trade name before each apartment/block name.
To book you next holiday you can look us up on Airbnb, by seaching GetawaysMalta or by visiting our Website , www.getawaysmalta.com and book direct (this will save you commissions and agent charges).
We look forward to welcome you in Malta!
Regards from Sunny Malta,
Neville Galea
GetawaysMalta Holiday Accommodation