Book your Summer Holiday now directly with us!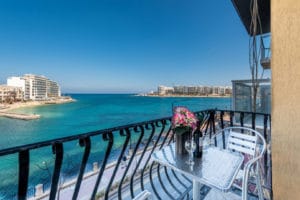 🚣‍♀️🌊🐠🥰😍
Book your Summer 2020 well deserved break now!  Lovely 3 bedroom apartment located right on the seafront in st Julians:
http://getawaysmalta.com/properties/spinola-bay-seafront-apartment/
this lovely 3 bedroom apartment is located on the seafront and beautiful promenade in St Julians.  Apartment has romantic and spectacular views of Spinola Bay. It has 3 bedrooms and is centrally located close to all the shops, restaurants, bus stops, attractions, etc.  Wifi internet and Internet TV are included and free of charge.
contact email: [email protected]
what s app: +35699062977