and we have been awarded the Superhost status again 🎉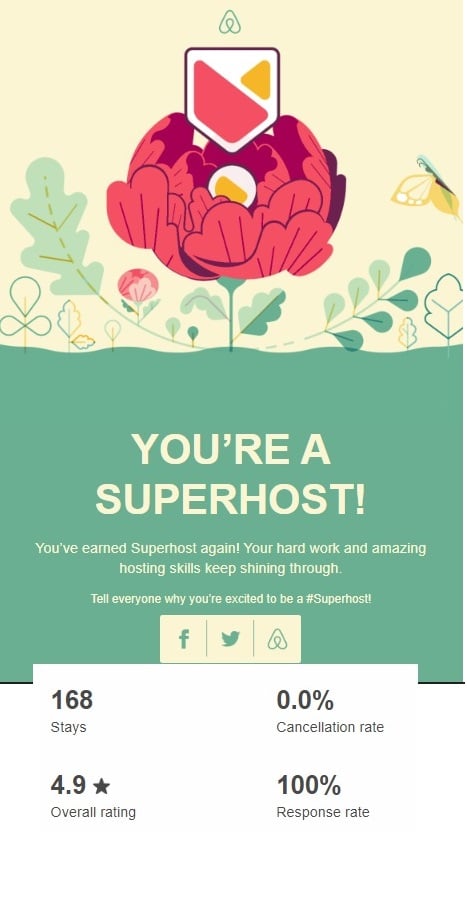 After a busy Summer we just received the Superhost status from Airbnb again! We are very happy of this achievement as our priority is always guest comfort and we always make sure that the guests have a remarkable holiday in Malta. We are always available for our guests and they can reach out to us for support at any point during their holiday.
168 short stay holidays on Airbnb only
0.0% cancellation rate
4.9 ***** Overall rating
100% response rate
This award gives us more energy to welcome more new guests!
Book your holiday now by visiting our website www.getawaysmalta.com. you can also send us an email on info@getawaysmalta.com.