Proud to be presented once again the Super Host Status by Airbnb!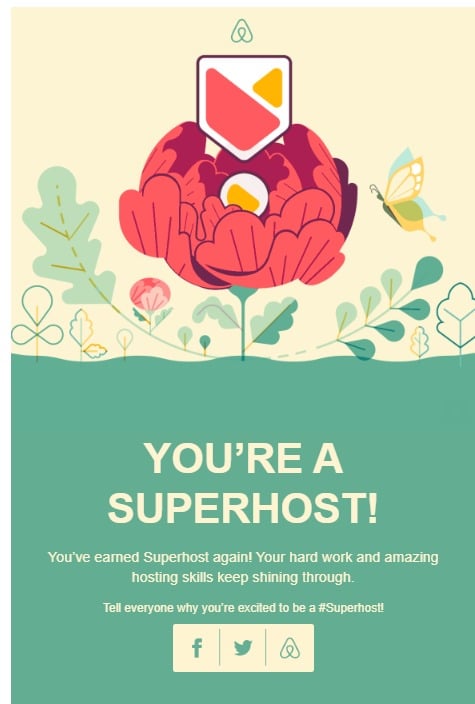 We are delighted to share the exciting news that, once again, we have been awarded the prestigious Superhost status by Airbnb. Our journey to achieving this recognition has been marked by dedication and exceptional service over the past year, and the following statistics showcase our commitment to providing a top-tier experience:
238 Stays: We have had the pleasure of hosting 238 stays, catering to guests from around the world.
0 Cancellations: Our commitment to reliability means that we've had zero cancellations, ensuring a seamless and stress-free experience for our guests.
4.8-Star Overall Rating: We are incredibly proud to maintain an outstanding overall rating of 4.8 stars, a testament to the exceptional quality of our accommodations and service.
100% Response Rate: Our commitment to communication and responsiveness is reflected in our 100% response rate, ensuring that our guests' needs are promptly addressed.
We extend our heartfelt thanks to our wonderful guests, whose trust and support have been instrumental in achieving this recognition. Additionally, we want to express our gratitude to our dedicated employees who consistently go above and beyond to create a memorable experience for each and every guest. Together, we make a fabulous team, and your satisfaction is our ultimate reward.
If you're ready to book your holiday apartment and experience our Superhost hospitality, please don't hesitate to contact us through www.getawaysmalta.com or https://isletpromenade.com/. We look forward to making your stay with us truly exceptional. Thank you for your continued support and trust in our services.