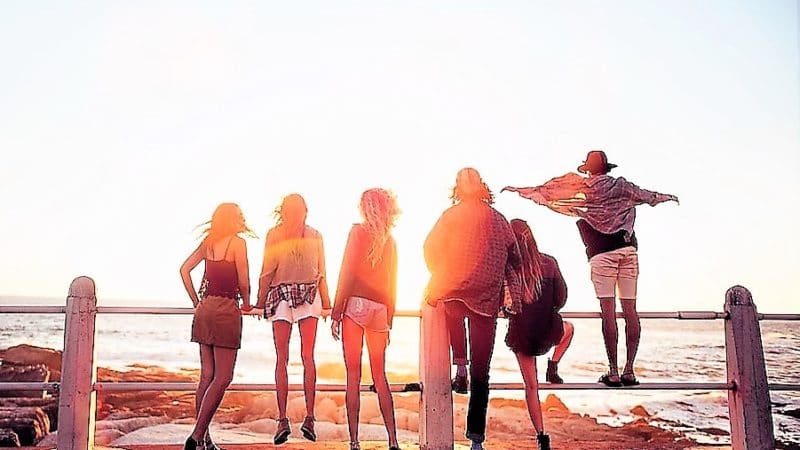 Group Trip – Travelling with friends can be extremely rewarding and it can save you lots of money!
Holidays are really expected to take a break from routine. And what better way to do that than to spend it with your friends?
This can be the perfect opportunity to embark on exciting adventure abroad with them!
And there are definitely benefits to have a Group Trip. We selected some of the the best things about travelling with your friends:
Saving money
When holidaying with your friends, you can split the travel expenses related to transportation, accommodation, food and get group discounts on tour tickets.
Sharing new memories
This type of trip will also give you the unique chance to bond with your friends, sharing the adventures and experiences with one another, having someone for the photos, someone to show you the way, making the trip more fun and certainly, with good moments to remember together in the future!
It is safer
Being in a group reduces the chances of getting lost or becoming a victim of pickpockets and thieves. It is also safer if anything should go wrong. You will have someone to help you. If you are in a group it is much easier and offers more reassurance for your parents.
It is easier
Travelling with your friends eliminates the stress of having to deal with all the subjects related to travel alone, as planning itineraries or figuring out how the things work in the new country on your own. You can discuss and decide together what and how to do everything.
You can have special offers
Holidaying with your friends can also make you eligible for certain conditions such as special tours, group discounts and priority services. Some apartments are also specific for large groups.
These are only a few of the advantages you can enjoy by travelling with your friends. Now that you know all these benefits, would you consider planning a trip with them?
Malta is a popular destination for groups. Specially during the Summer, when you can be part of many summer parties, boat party trips and much more!
We, from GetawaysMalta, are specialised in holiday apartments for rent Malta, and we have specific apartment for groups that can accommodate up to 16 people.
One of them is the Spinola Bay Mansion:
 Special Offer
We have a special offer for this apartment during this summer!
4 days (checking on 10th / checkout on 14th June) for just €800 to split between you!
Do not miss this opportunity.
We have also other big apartments for groups. Please, check our portfolio of Holiday Apartments in Malta.
You will always be able to find the perfect place for your next vacation with us!
Featured image from Sporteluxe website
Image credits
Creator:wundervisuals
Credit:Getty Images
Copyright:wundervisuals
No copyright infringement is intended